HTTP to HTTPS Conversion Service
A secure web connection is a sign to your vistors, customers and search engines that your website can be trusted.
Converting an existing website can be confusing. Choosing the right SSL certificate, fixing mixed-content errors and setting up 301 redirects can be a daunting task.
Let me take the stress out of converting your WordPress site to HTTPS. I offer professional WordPress HTTPS conversion with some of the following features:
Works regardless of host
Uses 2048-bit key certificates
Free SSL options
Use your own DV, OV or EV certificate
HSTS preload submission by request
Flexible Conversion
Works with any host
Free SSL certificate
Converts site to HTTP/2
Not true end-to-end security
No SSL certificate warranty
Commercial Conversion
True end-to-end encryption
All certificates supported
Green lock with EV certificate
Certificates include warranty
You purchase the certificate
I'll help you decide on the best fit for your host.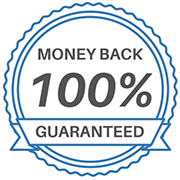 Need to purchase a certificate?
There is a tremendous amount of markup on SSL certificates. Before you purchase an SSL certificate from your domain registrar, consider Namecheap. They have DV, OV and EV (turns your browser bar green) certificates, all at great prices. I personally use them for my EV certificate.