Website Troubleshooting Service
Nothing is more frustrating than a broken website! Don't spend hours banging your head against your computer, let me quickly fix your site!
I offer WordPress Troubleshooting for a flat fee of just $79 per issue. If I can't fix the problem, I don't charge!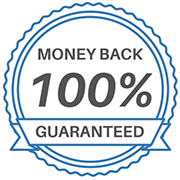 Here are just a few of the common problems I can fix:
"Your connection is not private" error. SSL installation and HTTPS conversion.
Broken WordPress plugins
Corrupted WordPress installations
Failed upgrades
Locked out dashboards
DNS & MX record corrections
And many more!!!
If you have a malware infection or hacked site, please refer to my WordPress Malware Removal Service.
If you have multiple issues or aren't sure exactly what's wrong with your site, please contact me using the form to the right or at scott@netcrafted.com.
The longer your site is broken, the more visitors you may be losing. If you're ready to get your WordPress problem fixed for just $79, click the button below and get started right now.
In the very rare case that your problem is not solvable by me, I will refund 100% of your payment.
Customer Testimonials
Here are just a few reviews from my customers. I work with many professional photographers using ProPhoto and Bludomain on a variety of hosts but I can troubleshoot any WordPress site.