Whether you need your site transferred to a new host, a new domain or both, you've come to the right place!
I have gathered and developed a variety of methods to copy and migrate self hosted WordPress sites from one host to another.
Your site will be copied or moved to its new location exactly as-is. It will be an exact duplicate, regardless of whether or not you are changing your domain. This mean no resetting plugins, themes or WordPress settings!
All of my site transfers are full service. This means I will handle everything from creating domain add-ons, 301 redirects and nameserver updates, when necessary. I do all this usually in just one to two business days!
I'll even move your email content on hosts that support it!
WordPress.com and Blogger to self hosted WordPress transfers are also available. These are custom services and prices vary. Please contact me for a quote.
$149
If you are considering transfering to a new host, contact me for discounted hosting referrals and recommendations.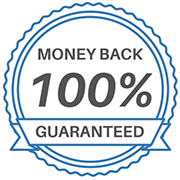 Has your current host let you down? New to self-hosted WordPress and want someone else to handle the nitty-gritty? Contact me about Premium WordPress Hosting right here at NetCrafted!
I offer a combination of my WordPress Management services along with hosting tailored specifically for WordPress. You'll get custom email at your domain along with all of my premium services.
I transfer all new clients for free! Learn more right now about my Premium WordPress Hosting.
Customer Testimonials
Here are a some reviews from my customers. I work with many professional photographers using ProPhoto, Bludomain, Showit, Big Folio and many other platforms but I can transfer any WordPress site.